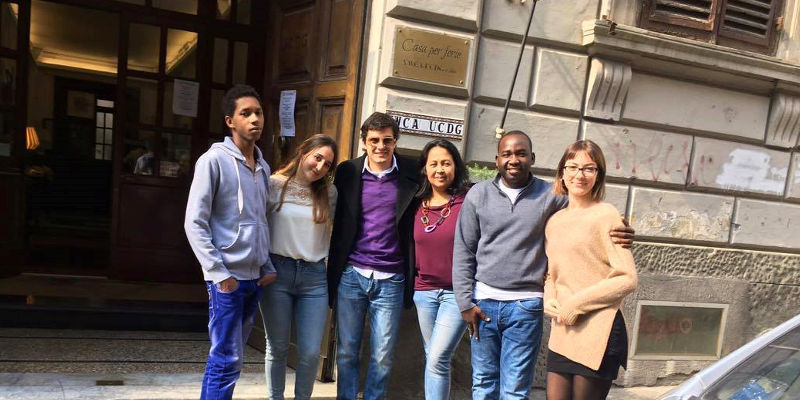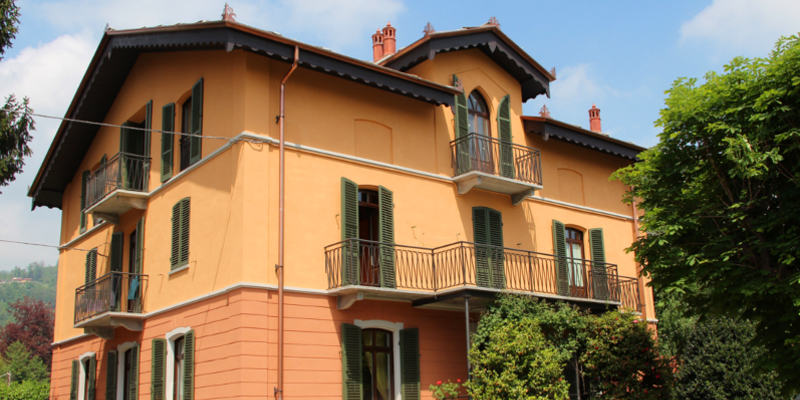 The oldest Italian foyer was opened in Corso Oporto 23 (which today is called Corso Matteotti) in 1894. It was originally home to cooking and sewing classes for housekeepers and its rooms once housed lone girls and women who were away from their families.
It was transferred during the year 1905 to Corso Vittorio Emanuele 82 where a lot of activities such as singing lessons and language courses took place. It moved to the current location, Elisa Schalck's house, only in 1926. In the 50s some of its locals had been used as weaving workshops equipped with hand looms.
After some renovations, "Casa Nostra" was born, a project which assumes a more autonomous space management.

Today it's also a Social Housing which hosts families in financial straits and lonely and abused women. In order to encourage people to meet and to highlight the differences, the foyer promotes dialogue between cultures hosting different people.

The foyer is as homey as a house and it's also an excellent option for posted female workers, tourists and students. And furthermore it hosts and supports temporary homeless people thanks through social projects supported by our Onlus.

The rooms, single or double, are equipped with a washbasin, while shared bathroom and kitchen are located on the same floor. Cookware, flatware, pots and laundry, which is changed weekly, are provided by the hostel. Some of the services for our guests are: a big living room where you can either relax or study, a laundry room, an ironing room, a luggage room, an elevator and a backyard where you can make new friends, have some time to relax or study and park cars and bikes. Each floor has Wi-Fi.
YWCA ITALIA
The YWCA, founded in Turin in 1894, is one of the oldest Italian women's associations. It is characterized by being Christian, lay and ecumenical.

The association is part of the World YWCA (Young Women Christian Association), an international movement with its headquarters in Geneva and its consultative status in certain bodies of the United Nations, which brings together 25 million women from 125 world countries and whose aim it is to promote women in order to ensure a fair and equal participation in any political, social and economic field.

In December 2007 the YWCA/UCDG was recognized as an Association of Social Promotion and it is registered in the Regional Register (Section of the Province of Turin): in March 2010 it was recognized as an Onlus. The Association is also present at women's councils, to which it has contributed decisively, since they were born.